Types of Table Linens
Whether you're creating ambience for a special occasion or just sprucing up your dining room decor, exploring different types of table linens is a great way to add character to any meal or room.
Entertaining tip: No dinner table looks quite complete without a centerpiece. It can be as elegant or as informal as your dinner party, but remember that guests should be able to easily see each other above it.
Types of Tablecloths
Shape
When looking for the perfect type of tablecloth, you'll first need to consider the shape of your table. Shapes can include rectangular or oblong, round, square and oval. Equally important is the size of your table or the number of people that it can accommodate. Some tablecloth packages base measurements on the number of people that can fit comfortably around your table. However, the most accurate way to determine size is by simply measuring your table. It's also important to consider how far you want the tablecloth to hang over the edge. This is most commonly called the "drop." A normal drop can be anywhere from 6-12 inches, and for more formal occasions, it can go all the way down to 30 inches.
Calculating Size
It all comes down to one incredibly easy formula. Simply determine your desired drop and plug in your numbers.
Table length + (Drop x 2) = Tablecloth length
Table width + (Drop x 2) = Tablecloth width
So, if your table measured 48" x 60" and your desired drop was 8 inches, you would be shopping for a 64" x 72" tablecloth.
Color & Texture
Keep your dinnerware and decor in mind when choosing a tablecloth and accessories. Find a tablecloth that represents your own personal taste, and don't be afraid to mix and match napkins and placemats with different colors and textures for a vibrant table setting.
Care
Make sure to check the package for appropriate care instructions when you purchase a tablecloth. Most tablecloths are machine washable. Just shake the crumbs off outside (if possible), throw it in the wash and tumble dry on low. Some require the use of a warm iron to smooth out creases and wrinkles leftover from the dryer.
Types of Table Accessories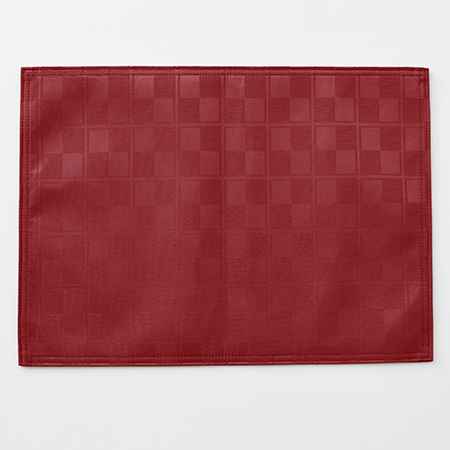 Placemats
Choose placemats that match or even slightly contrast with your tablecloth, depending on the theme and mood of the dinner.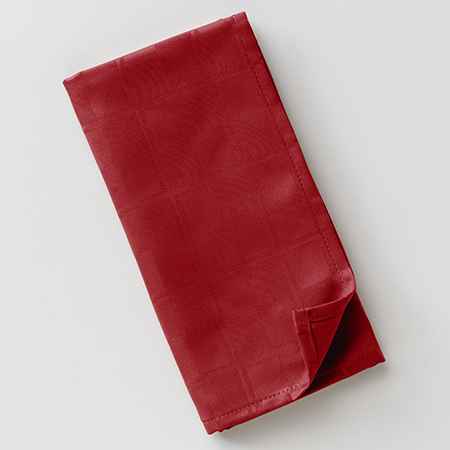 Napkins
Dinner napkins should be placed to the left of or underneath forks, unless they are decoratively folded or a matching napkin ring is used.
Table Pad
While the tablecloth is there to provide ambiance to your dining experience, the table pad beneath keeps your table looking gorgeous for years to come.
Back to the Top