How to Clean an Iron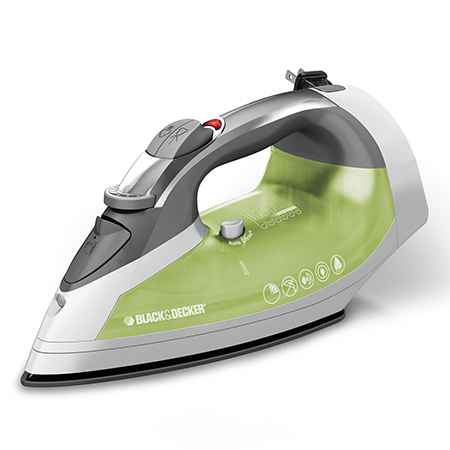 Body and soleplate: Use a soft, damp cloth and wipe the iron clean. Do not use any household cleaners, solvents or harsh abrasives. You can also purchase quality soleplate cleaners designed for this specific purpose.
Steam chambers: Most steam irons have a self-cleaning feature. Please refer to your instructional manual for proper guidance. Recommended self-cleaning frequency is at least once a year, but no more than once a month.
Minimize leaking: Empty the water chamber after ironing with steam. This helps prevent dripping during your next use. The heat also evaporates any remaining moisture, which reduces deposits on the soleplate.
Back to the Top