Types of Air Purifiers
By sealing a home to maximize energy-efficiency, the air within the home can become polluted. Air purifiers are a great way to create better-quality air inside your home.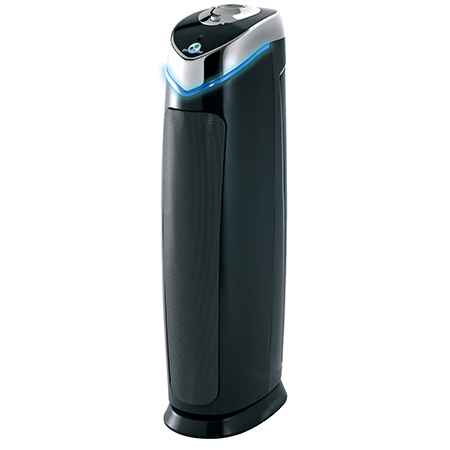 Filter Air Purifiers
These are the most common types of air purifiers. They work by pulling air into the unit with internal fans and pushing it through a series of filters to remove unwanted particles. The clean air is then circulated back into the room several times per hour. This type of purifier works well with HEPA-grade filtration for indoor spaces.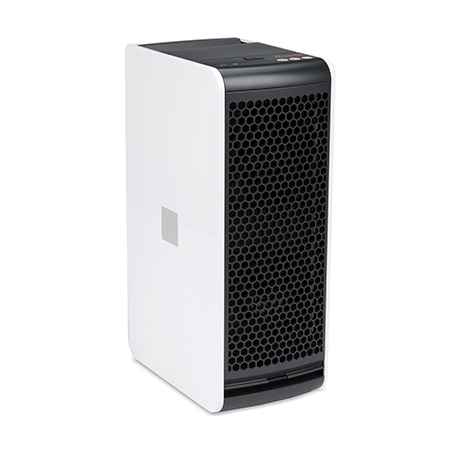 Electrostatic Air Purifiers
Also known as electronic air cleaners, these units pull air inside and run it through an electrostatic field that draws unwanted particles onto metal plates. These plates become soiled over time as particles accumulate. It is important to clean the plates regularly to ensure effective filtration.
Air Purifier Filter Types
Use this chart to compare air purifier filters and the particles they remove from the air:
Filter Type
Pollen
Household Dust
Lint
Odors
Germs
Mold spores
Smoke
Dust mites
Pet dander
True HEPA/UV-C
X
X
X
X
X
X
X
X
X
True HEPA
X
X
X
X
X
X
X
X
Permanent Units
X
X
X
X
X
Size & Power
The purifier's listed square footage should be the same as, or only a little bigger, than the room size you would like to purify.
To determine the correct air purifier size, look for a unit with a CADR at least 2/3 your room's area.
Features to Consider
Multi-speed fan: this feature allows you to change the filtration speed that works best for your room size
Oscillation: swiveling side to side improves air circulation
Filter replacement indicator: these lights provide a warning when it's time to replace your filters
Programmable timer: this feature helps conserve energy by turning the unit on and off at designated times
Germicidal protection: this feature helps fight airborne bacteria, viruses and allergens
Ionizer: this interior feature helps to capture additional unwanted particles, both large and small
Air quality monitor: this feature allows the unit to sense the amount of pollution in the air and adjust the filter settings needed to remove unwanted particles.
Noise: Some units offer noiseless operation, but most feature constant white noise for your home.
Safety & Maintenance
For electrostatic air purifiers, it is important to clean the metal filters regularly to maintain effectiveness.
For air purifiers that use replaceable filters, these should be replaced according to the instructions for each unit to ensure maximum filtration.
Glossary
---
A | B | C | D | E | F | G | H | I | J | K | L | M | N | O | P | Q | R | S | T | U | V | W | X | Y | Z
---
A

ACH (Air Changes per Hour) The total number of times per hour that a room's air is filtered. Most purifiers will list the square footage for a room that can be cleaned in an hour by that unit.

C

Clean-Air Delivery Rate (CADR): used to measure the volume and speed for removing unwanted particles from the air. The higher the CADR rating, the faster the air will be filtered. There are usually three CADR numbers—one for tobacco smoke, another for pollen and a third for dust.

H

High-Efficiency Particulate Air (HEPA) a type of air filter is able to remove the most difficult particles out of the air.
Back to the Top