How to Measure Windows for Window Treatments
Measuring the Width
To ensure accuracy, measure the width of your window in three places: the top, the middle and the bottom. If you're hanging blinds or other inside-mount window treatments, use the smallest width measurement as your guide. For outside mounts, like curtains, consider how far you'd like the window treatment to extend. Keep in mind that hardware usually adds two and a half inches to each side of your window for a total of five extra inches. To create the illusion of a wider window, add three to six inches on either side of the window frame.
Using a pencil and tape measure, mark the wall at your desired width.
Tip: For a full look, choose pairs of curtains that are 2-4 times the width of your window.
Inside Mount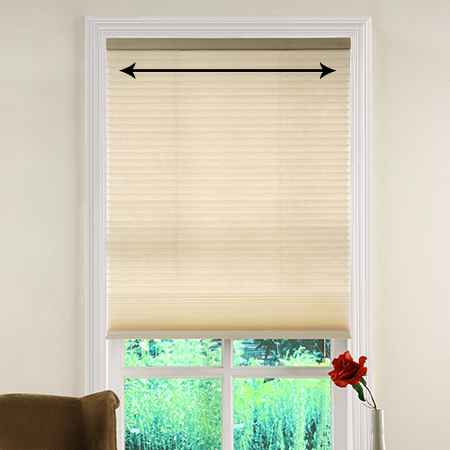 Outside Mount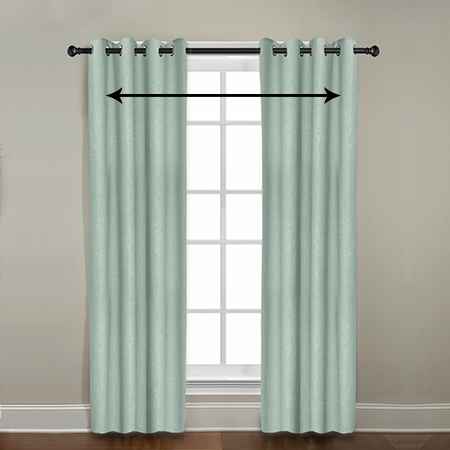 Measuring the Height
Next, measure the height of your window. Inside-mount treatments are measured from the window sill to the bottom of the inside casing. If you're hanging kitchen curtains, measure from the bottom of your window sill or just below it to the top of your window. For full-length curtains, measure from the floor to the top of your window. To make your room appear taller, add an extra four to six inches to the top of the window.
Use your pencil to mark how high you'd like your curtains to hang. Once you have your measurements for both the height and width, round up to the nearest standard panel size.
Tip: Puddling creates a dramatic, formal look. Achieve this look by adding an extra one to six inches onto your curtain height measurement.
Inside Mount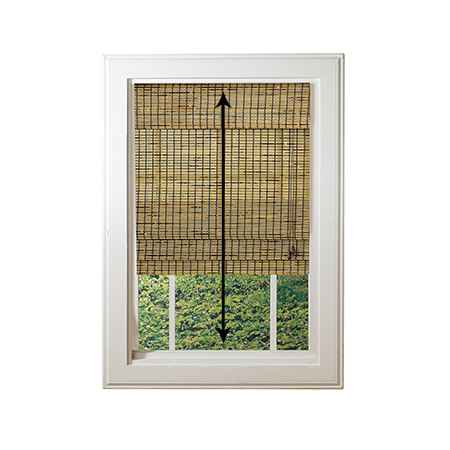 Outside Mount to Window Sill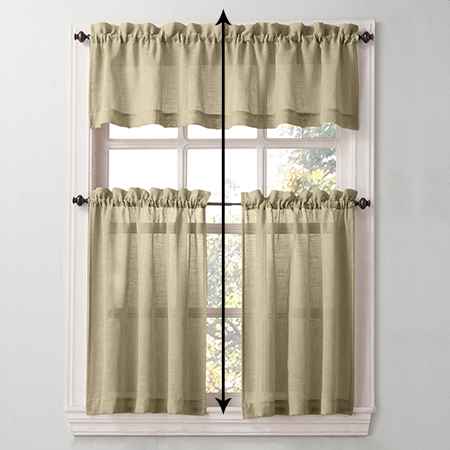 Outside Mount—
Beyond Window Sill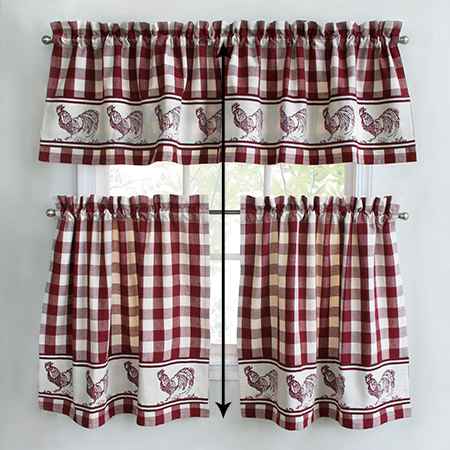 Outside Mount to Floor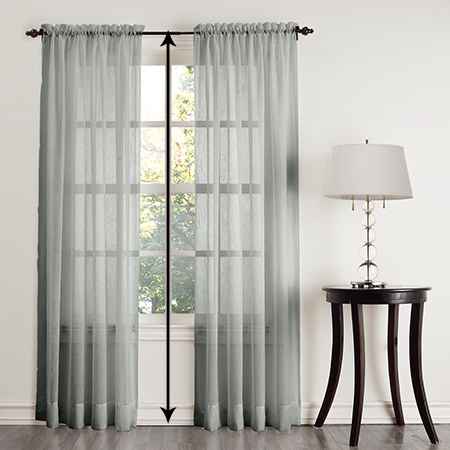 Back to the Top