Nursing bras are designed to accommodate your growing breasts, providing the support and comfort you need for your expanding rib cage and the increased strain on your chest muscles. Regular fashion bras may not offer adequate support as your breasts grow heavier and become more sensitive.
Special features of nursing bras include: soft cups with drop-down clips that open easily for discreet feeding, padded liners that prevent leaking, and night support that holds you and your pads in place while sleeping.
Choose different types of nursing bras that suit your specific needs. It is recommended that you have one to wear, one to wash, one to sleep in and a spare.
Shop our full line of nursing bras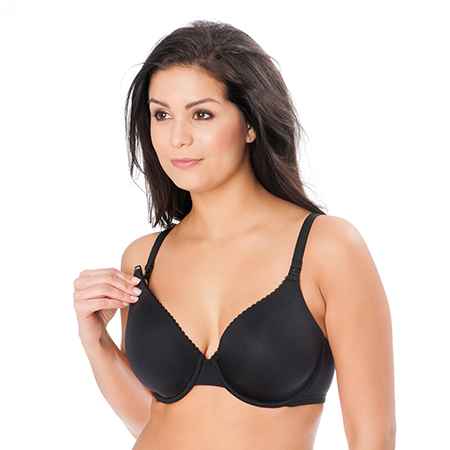 Underwire Nursing Bra
Underwire nursing bras are for the woman who desires the support of the underwire bra with all the extras a nursing bra has to offer.
The cups drop quickly and easily via a one-handed clasp. The inner sling provides support and coverage and can hold the nursing pad for protection when leakage occurs.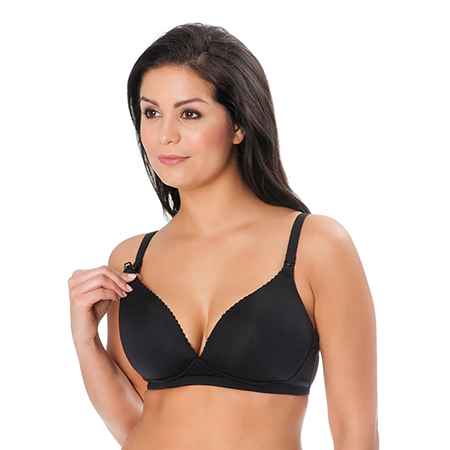 Soft Cup/Wireless Nursing Bra
Constructed of stretchy breathable fabric, the soft-cup, wire-free bras design gives you a natural look and feel.
The cups drop quickly with their easy one-handed clasp, making it easier to nurse. Adjustable, padded shoulder straps provide a custom fit and the inner slings provide extra support and room for nursing pads.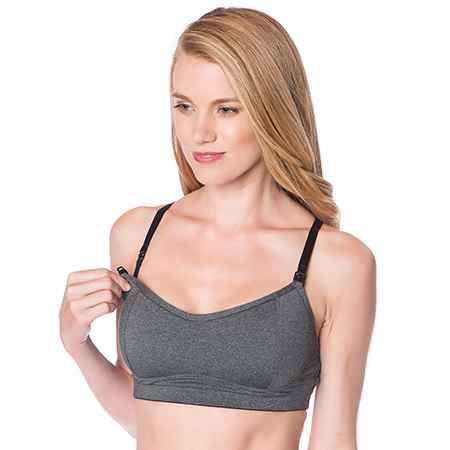 Sports/Racerback Nursing Bra
Designed for the new Mom-on the go, sports nursing bras are a great active alternative. Stretchy breathable fabrics and wireless, closure-free design keeps you in place while keeping you comfortable.
Easy, one-handed clasps make nursing simple, and adjustable straps combine with inner slings to give you a comfortable fit with room for nursing pads.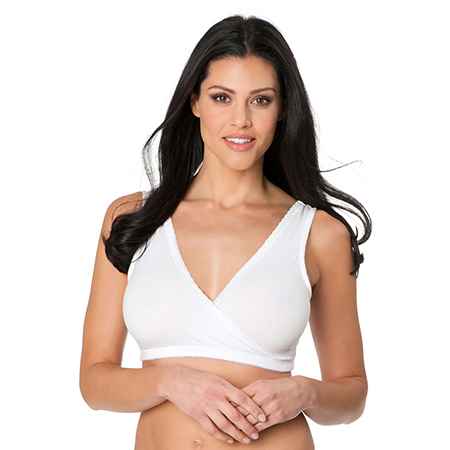 Sleep Bra
When you're nursing, comfort is key. Sleep bras feature a pull-over nursing function and a simple wrap design, which holds nursing pads in place. Its soft, stretchy fabric hugs your bust without constricting. And with no underwire, there's no need to worry about clogged milk ducts.
The sleep bra is a must-have for nighttime support and nursing. Wearing a sleep bra holds you in place, keeping you comfortable all night long. This bra also has thicker straps that won't dig into your shoulders and soft, comfortable elastic under the bustline.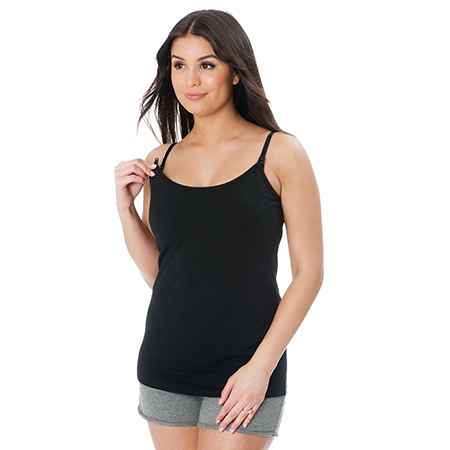 Nursing Camisoles & Tanks
Comfort and ease are essential when you're nursing and this makes camisoles a comfortable addition to your nursing wardrobe.
Easy, one-handed clasps, inner slings and shelf bra for support makes the nursing camisole great for layering, and can be worn in its own.