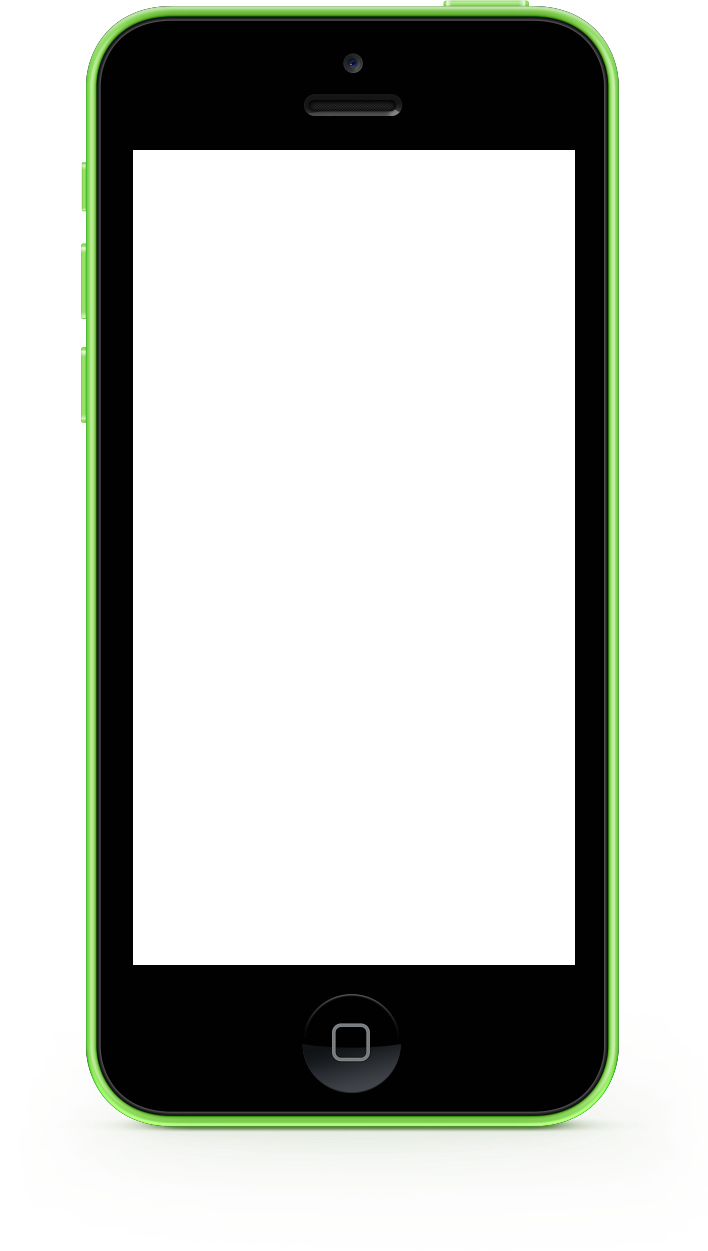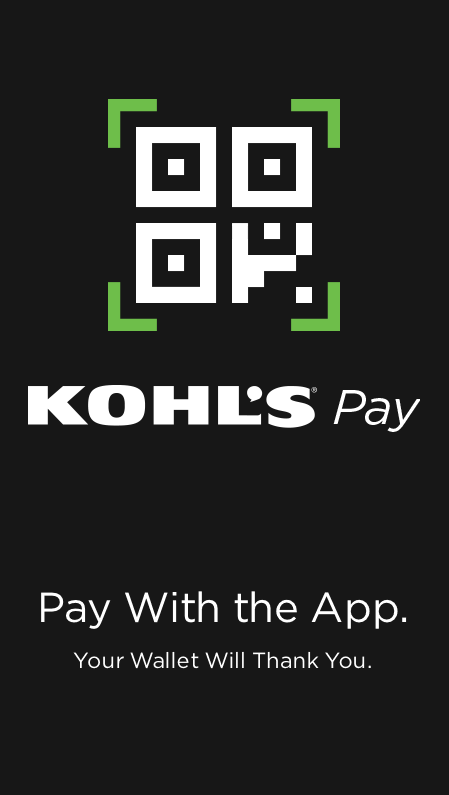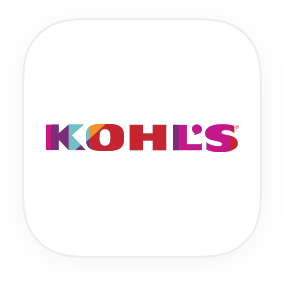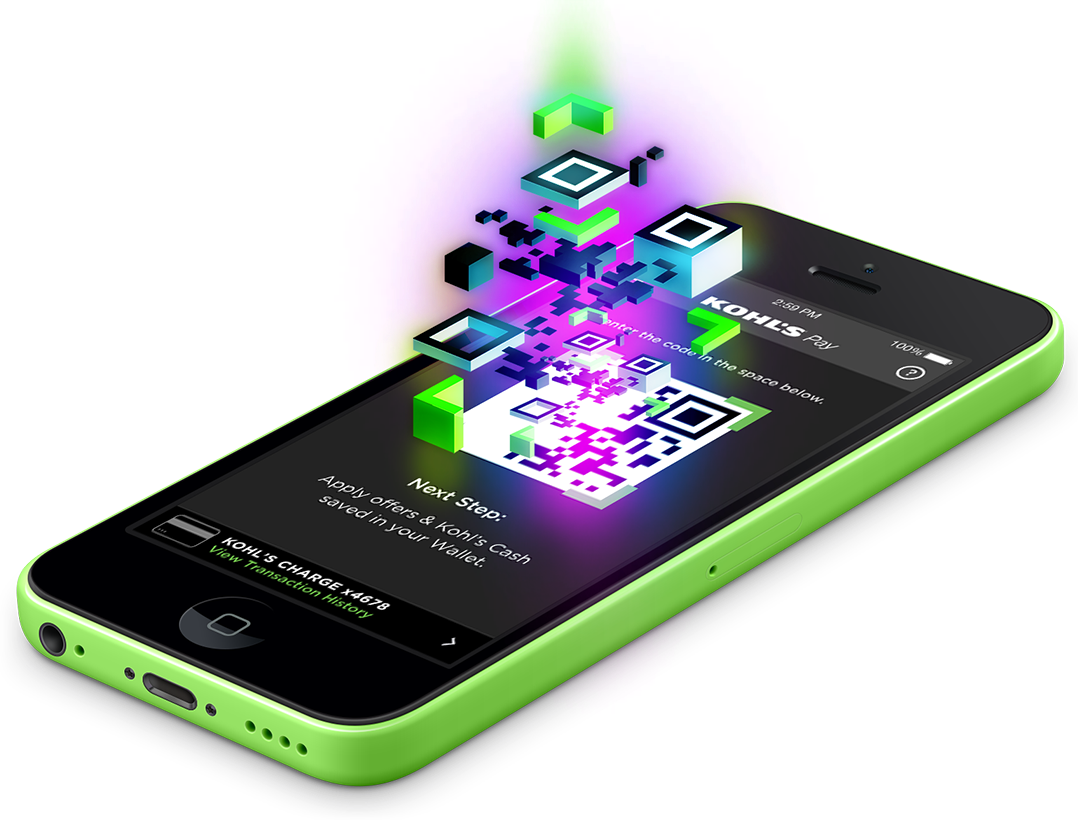 Mostly automatic,
but partly magic.
Kohl's Pay is a new way to apply all of your offers,
Kohl's Cash®, Yes2You Rewards® and pay with your
Kohl's Charge in just one scan, using the Kohl's App.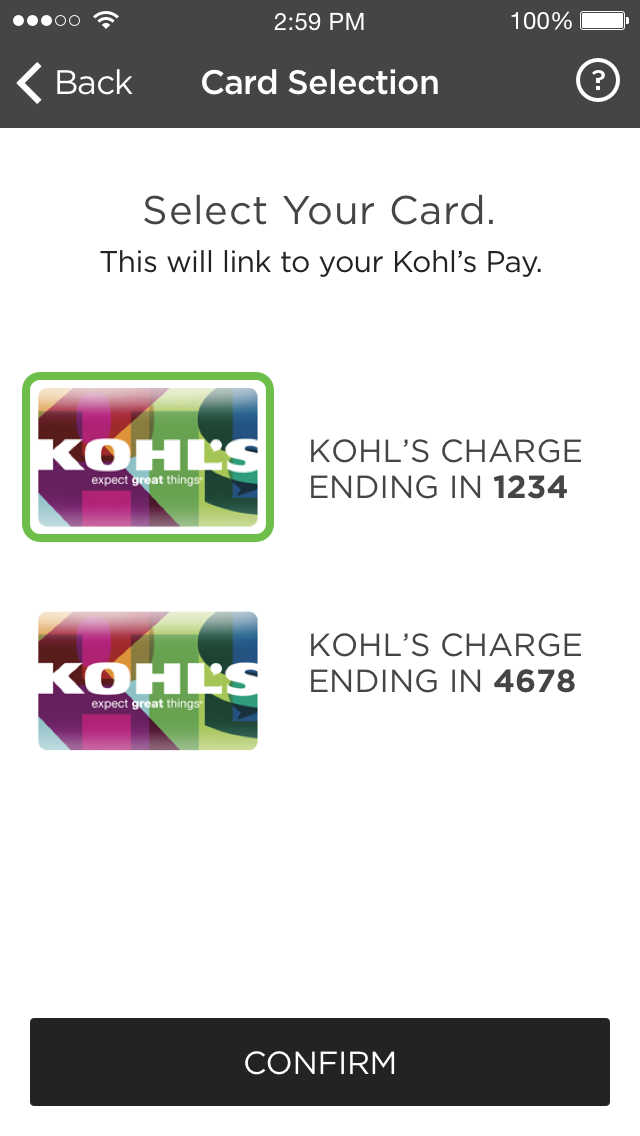 Card stays home.
Perks go with you.
Continue to get all the perks of a Kohl's Charge cardholder without having to actually hold a card. Link your Yes2You Rewards® ID to your charge account and receive rewards points after
each transaction.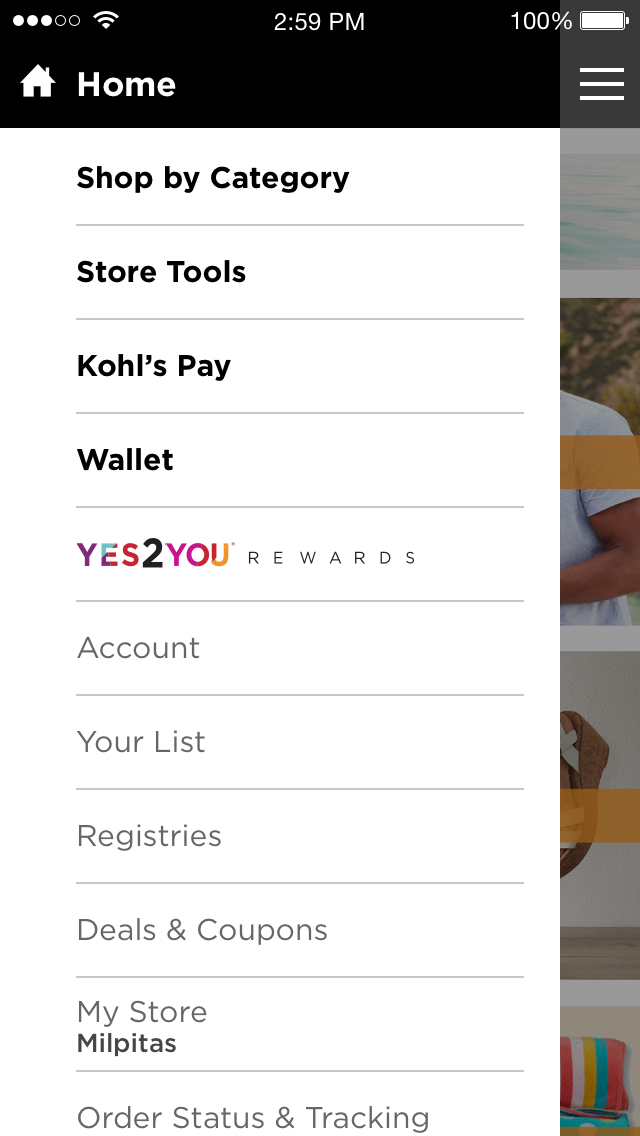 Get ready. Set up. Shop.
If you have the Kohl's App and a Kohl's Charge, then you're almost set. Just open the app and find Kohl's Pay in the features menu. Verify your charge account in one quick step and you're ready to go. You can even choose to pay with your thumbprint for additional security.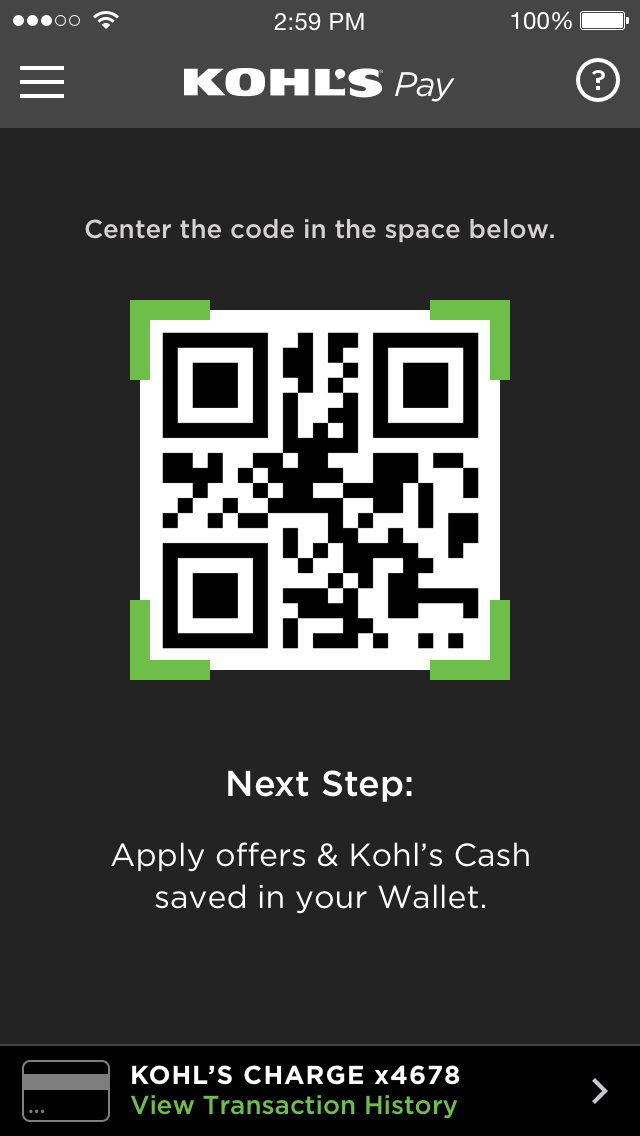 Simplicity is our goal.
By simple, we mean a more convenient and all-around better shopping experience. The simplicity of Kohl's Pay is not just in its design, it's the whole point. That's why we've made paying and applying all your offers as simple as snapping
a single picture.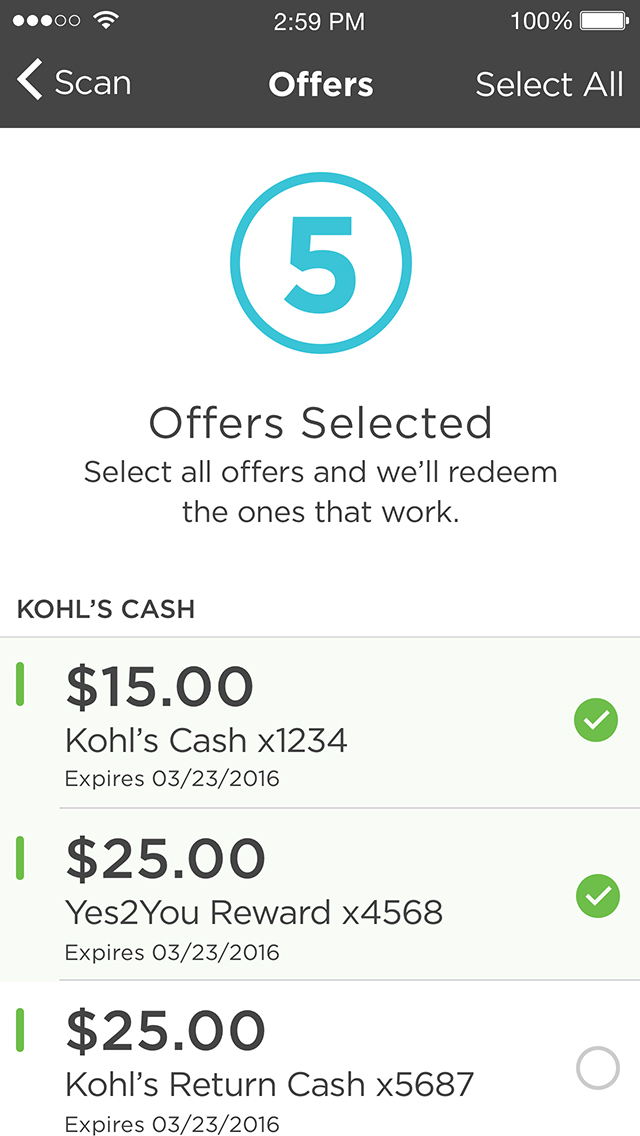 Seamless savings at checkout.
When we say fast savings at checkout, we mean really fast. That's because Kohl's Pay can automatically redeem offers, Kohl's Cash® and your Yes2You Rewards® that you've saved in your Wallet.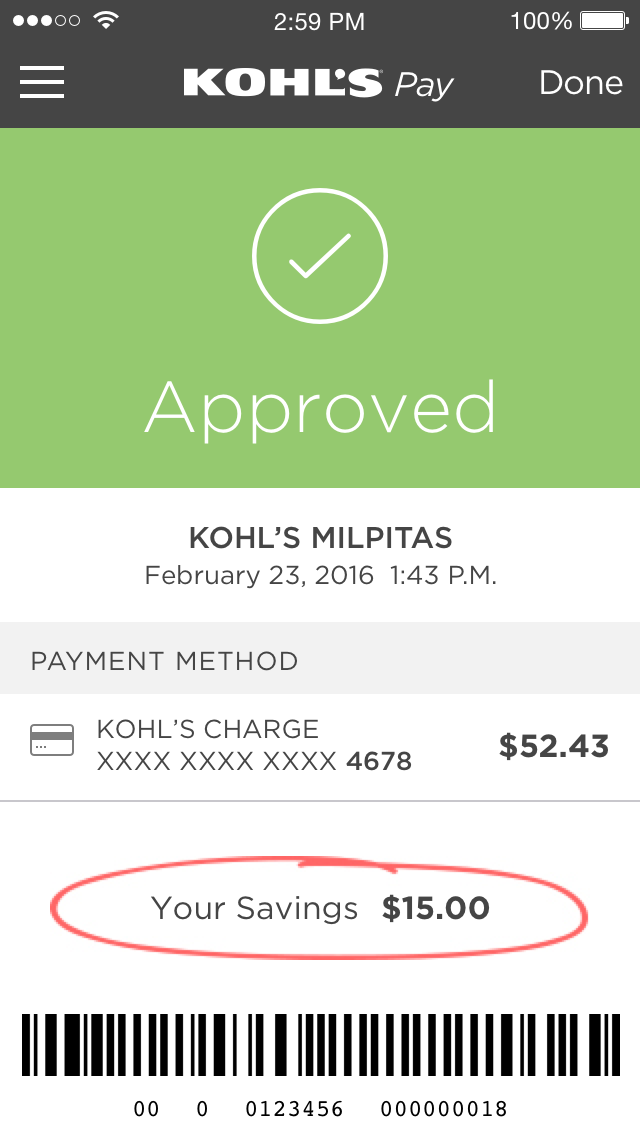 Hassle-free returns.
Every Kohl's Pay transaction is stored on your phone. So if you want to make a return, an exchange or simply review your purchases, we've got you covered. And just like always, your cashier will print out a paper receipt.
Kohl's Pay
Put the plastic away with Kohl's Pay.
Kohl's Pay is the newest addition to the Kohl's App—download the app today to manage your savings and offers and enhance your in-store experience all with the tap of a button.
How does Kohl's Pay work? It's easy. Just tap on Kohl's Pay in the app menu and verify your Kohl's Charge. Then use your smartphone at checkout to pay for your purchases in store and receive all the perks Kohl's Charge customers enjoy.
Plus, offers, Yes2You Rewards and Kohl's Cash stored in your mobile wallet on the app are applied at the same time as your purchases with just one scan.
Thanks to Kohl's Pay, you never need to remove your charge card from your purse or wallet again. How convenient is that?